Washing Machine Repair Services In Baner
We offer Washing Machine services in many areas in Pune and Pimpri-Chinchwad.
All Washing Machine Services
Explore Services of Other Home Appliances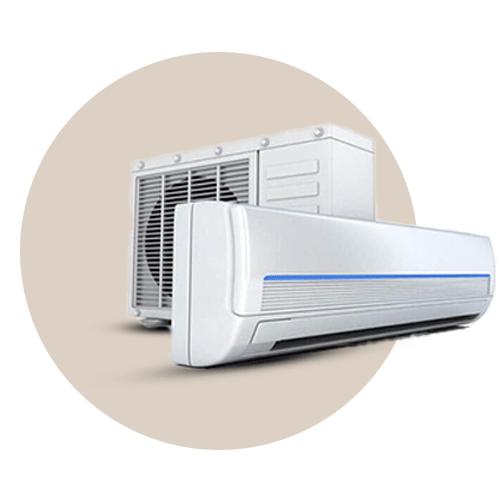 AC Services
Get all AC Services in Baner at Best Prices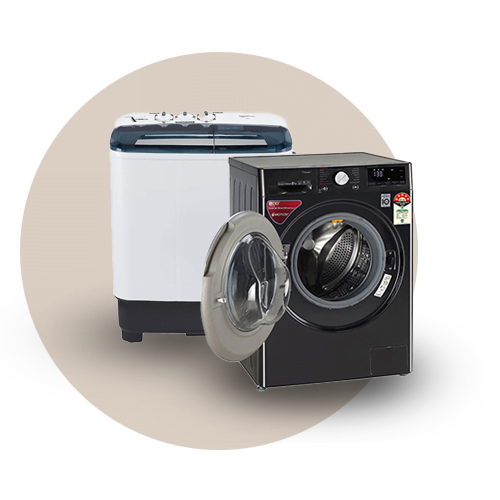 Washing Machine Services
Get all Washing Machine Services at Baner in Best Prices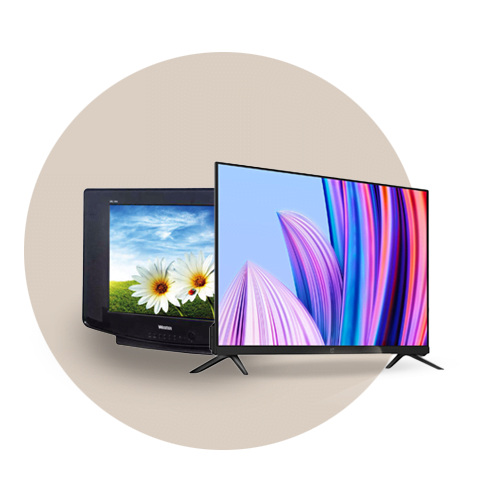 TV Services
Get all TV Services in Baner at Best Prices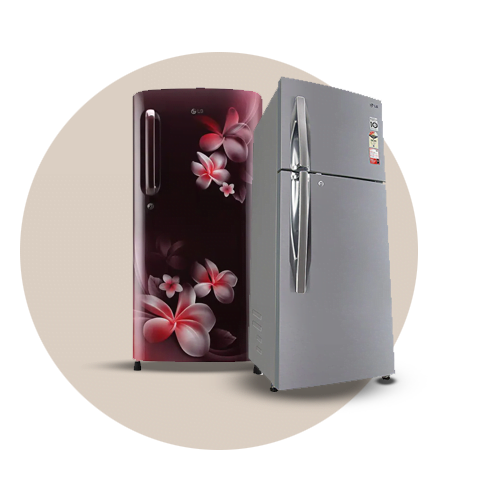 Refrigerator Services
Get all Refrigerator Services in Baner at Best Prices
Why choose Quickfixs Washing Repair Services in Baner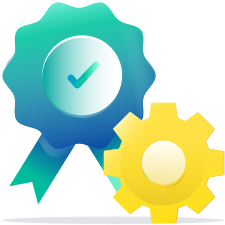 Qualified Engineers
In-house engineers with 10+ years of experience
High-Quality Washing Machine Repairs
90-day warranty on spare parts & 30-day warranty on service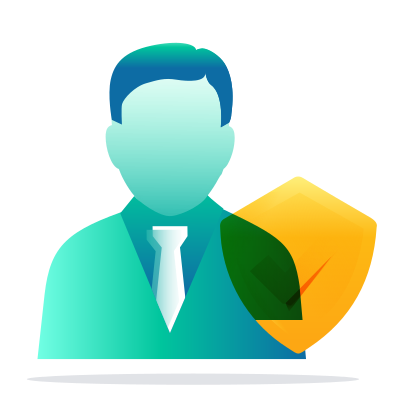 Domain Expertise
Trusted by 100+ Customers
List of Washing Machine repair services with price
Washing Machine Repair Service Features (Top Load)
Washing Machine Repair Service Features (Front Load)
Washing Machine Repair Service Features (Semi-automatic)
Don't Let a Faulty Washing Machine Disrupt Your Routine - Our Repair Services in Baner Can Help
Washing Machine Repair Services In Baner
The washing machine is a necessary device in everyone's house. Without washing machines, our household chores can pile up. So the good functioning of this device is necessary.
In Baner, if you need any washing machine repair services, Quickfixs is the best option. To obtain the best results, our qualified experts use cutting-edge tools and genuine parts. We also offer maintenance and sanitation services to keep your machine running efficiently. Thanks to our persistent commitment to fulfilling your demands, you can rely on Quickfixs to quickly and expertly restore your washing machine's operation.
We Repair Washing Machine Brands Like Samsung, LG, IFB, Whirlpool, etc.
We at Quickfixs are dedicated to offering the best washing machine repair services with skilled and proficient technicians. Quickfixs experts deliver top-notch repairing services at your doorstep, saving you the hassle of bringing your appliance to a service center. We are equipped to repair various washing machine brands and models and provide the most effective solutions for all problems. Our services are available in Baner, and we ensure that our team reaches your doorstep within an hour of your call. Count on us to deliver efficient and reliable home appliance repairs and services for your washing machines.
Quickfixs provides professional and efficient washing machine repair services for most major brands, including Samsung, LG, IFB, Whirlpool, Bosch, Haier, Godrej, and Panasonic. Trust us to fix any issue with your washing machine and restore it to its optimal performance.
Samsung Washing Machine Repair Service
Quickfixs understands the importance of a fully functional Samsung washing machine in your household. Quickfixs skilled and experienced technicians provide affordable and reliable repair services for all types of Samsung washing machines right at your doorstep. We guarantee on-site repairs to minimize disruptions to your daily routine. Trust Quickfixs to provide the best repair solutions and restore your Samsung washing machine to optimal performance.
LG Washing Machine Repair Service
Quickfixs in Baner is the ideal place to go for exceptional repair services for your LG washing machine. Our skilled and experienced technicians can provide dependable and efficient maintenance options for all LG washing machine models. Trust us to quickly restore your appliance to working order with our prompt response time and excellent services.
IFB Washing Machine Repair Service
You can count on Quickfixs to provide top-notch repair services for your IFB washing machine. Your appliance will operate at its peak performance thanks to our team of skilled specialists, who are prepared to solve any problem.
We endeavor to deliver quick and dependable repair services to restore your IFB washing machine to peak function since we recognize how important it is to have a fully operating washing machine in your home. Whether it's a little or significant repair, our team is dedicated to providing the best options at competitive pricing.
Whirlpool Washing Machine Repair Service
At Quickfixs, we understand the importance of a well-working Whirlpool washing machine, and we are committed to providing dependable and timely repair services. quickfixs experienced and licensed technicians are proficient in identifying and resolving all washing machine problems, ensuring that your appliance functions smoothly. Choose Quickfixs for exceptional repair services for all your Whirlpool appliances.
Godrej Washing Machine Repair Service
Are you sick and weary of feeling overburdened with laundry? Godrej washing machines can reduce your workload. quickfixs repair services come with time-saving and simple-to-use features to make your life easier. If your device needs repairs, our knowledgeable specialists are adept at rapidly and effectively regaining its performance. Godrej prioritizes client pleasure above everything else, and we offer dependable and prompt repair services. You can rely on us to make doing laundry stress-free.
Bosch Washing Machine Repair Service
Bosch washing machine problems can be quite inconvenient, but Quickfixs is here to help. Quickfixs same-day service is intended to cause the least amount of disruption to your routine as possible, and our knowledgeable specialists are capable of locating and fixing any problem. Your machine will be back up and running quickly because we only use the best tools and replacement parts to ensure a quick and efficient repair. Trust Quickfixs for all your repair requirements and enjoy a stress-free experience.
Haier Washing Machine Repair Service
The best option for all your Haier washing machine repair needs is Quickfixs. All kinds of Haier washers, including front-loaders and top-loaders, can be repaired by quickfixs experts because they are outfitted with state-of-the-art equipment and technology. Take advantage of reasonable and dependable services that ensure your washing machine will function properly and your clothes will be cleaned quickly.
Panasonic Washing Machine Repair Service
At Panasonic, we prioritize our customers satisfaction, so we are dedicated to offering the best repair services possible. We understand the importance of having a properly functioning washing machine and the inconvenience of having it break down. quickfixs team of experts is committed to diagnosing and repairing any issues quickly and effectively, minimizing any disruption to your daily routine. Trust us to keep your Panasonic washing machine in excellent working condition.
Common Problems and Repairing Services For Different Washing Machines.
When your washing machine is experiencing issues, Quickfixs are the ultimate solution. quickfixs team of expert technicians is equipped with the knowledge and tools necessary to provide the best and most efficient service possible. Whether your machine is leaking, is not filling with water, or the door won't open, we are familiar with handling all types of complaints. Don't let a broken washing machine disrupt your daily routine any longer. Trust Quickfixs to diagnose and repair the problem quickly and effectively, so you can get back to your laundry with ease.
Leaking
Several things, like a loose drain hose, a broken drain pump, or a worn-out tub-to-pump hose, might result in leaky washing machines. Thankfully, Quickfixs knowledgeable specialists are prepared to tackle this situation. Our specialists can fix leaky washing machines in only a few hours, and we provide top-notch services to handle the issue. We take every complaint seriously and make every effort to offer a prompt resolution, regardless of how little or significant it may be. You can rely on QuickFix to promptly and efficiently fix your washing machine.
Water Not Filling
When your washing machine starts not to work correctly. Luckily, quickfixs team of professionals is available to help. We offer comprehensive solutions to all types of washing machine problems, whether big or small. Just inform quickfixs of the issue, and we'll send a qualified technician to diagnose and fix it. With our superior service, you can expect a seamless washing experience. 
Doors Not Opening
If you're dealing with a stuck washing machine door, don't let it ruin your day. Instead, rely on our team of skilled professionals who are well-versed in washing machine repairs. We have the expertise and tools to tackle door-related issues, from interlock malfunctions to latch problems. quickfixs repair services are both affordable and reliable, ensuring that your washing machine is back in working order in no time. So if you need a fast and effective solution, look no further than our washing machine repair services. 
Remember to consider the importance of washing machine maintenance in preventing expensive repairs. Keep the machine clean, inspect hoses and connections regularly for leaks, and ensure it's level and balanced. Overloading and using excessive detergent can damage the machine's components and motor, resulting in costly repairs. Replacing worn-out belts and hoses is necessary to avoid future issues. Quickfixs provides expert home appliance solutions, and you can contact us or browse our website to explore the top-quality services we offer in your region.
Frequently Asked Questions