Washing Machine Repair Services In Kondhwa
We offer Washing Machine services in many areas in Pune and Pimpri-Chinchwad.
All Washing Machine Services
Explore Services of Other Home Appliances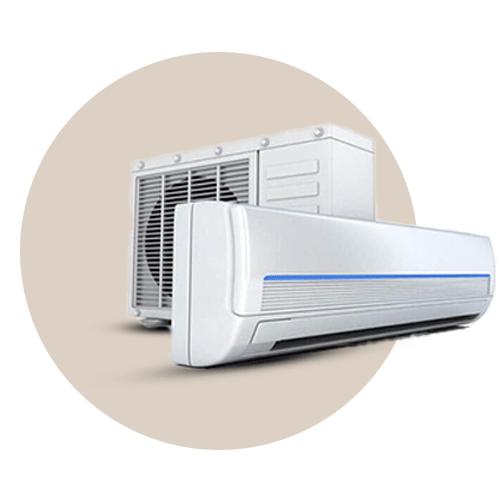 AC Services
Get all AC Services in Kondhwa at Best Prices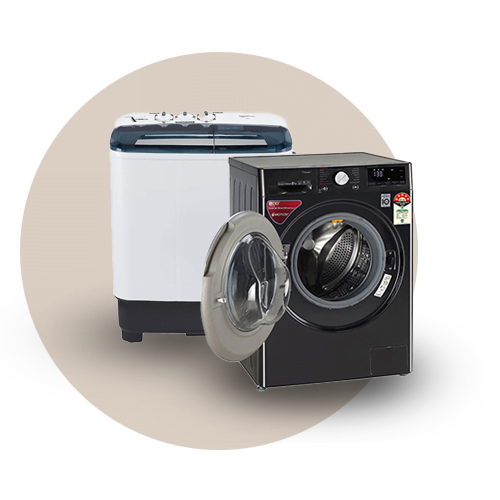 Washing Machine Services
Get all Washing Machine Services at Kondhwa in Best Prices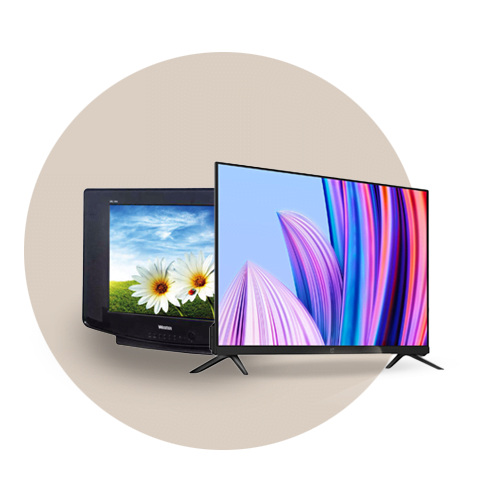 TV Services
Get all TV Services in Kondhwa at Best Prices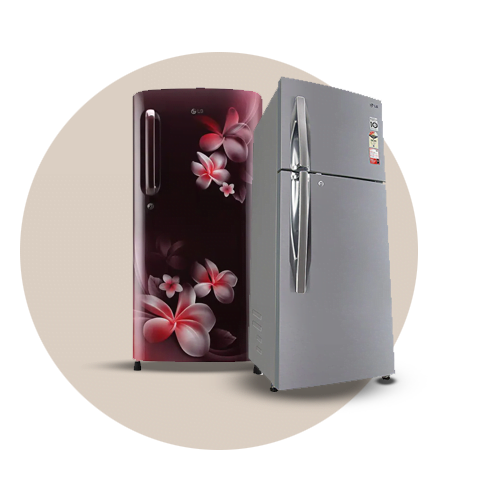 Refrigerator Services
Get all Refrigerator Services in Kondhwa at Best Prices
Why choose Quickfixs Washing Repair Services in Kondhwa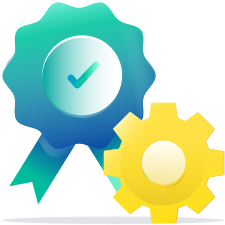 Qualified Engineers
In-house engineers with 10+ years of experience
High-Quality Washing Machine Repairs
90-day warranty on spare parts & 30-day warranty on service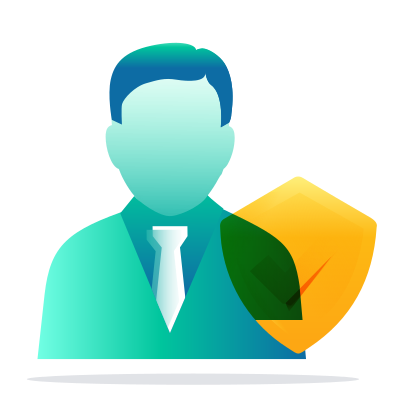 Domain Expertise
Trusted by 100+ Customers
Affordable Washing Machine Repair in Kondhwa - Fast and Effective Solutions
Washing Machine Repair Services In Kondhwa
 The most effective washing machine repair service in Kondhwa is provided by Quickfixs. As part of Quickfixs washing machine repair service, a qualified technician will come to your residence or home whenever it is most convenient for you. We provide washing machine repair services in Kondhwa as a result. Our skilled and qualified professionals will visit your home to swiftly identify  the issue. After that, we will provide you with an accurate and sincere quotation for the repairs. In Kondhwa, we'll have your washing machine working again in no time. You don't need to be concerned about quickfixs work.
We Repair Washing Machine Brands Like Samsung, LG, IFB, Whirlpool, etc.
Sending skilled and knowledgeable personnel to your home to address the issue is part of our washing machine repair service. We repair and service washing machines in Kondhwa, irrespective of the brand or type. Within an hour, you may anticipate one of our specialists showing up at your door. At Quickfixs, we are committed to offering excellent service and making sure that your washing machine functions properly.
Searching for a reliable, multi-brand, capable washing machine repair service? You can rely on Quickfixs! Our knowledgeable technicians have years of expertise in fixing washing machines from brands like Samsung, LG, IFB, Whirlpool, Bosch, Haier, Godrej, and Panasonic. Your washing machine will be operational in no time with our prompt and dependable service.
Samsung Washing Machine Repair Service
Samsung washing machine repairs are quick and dependable with Quickfixs. All Samsung washing machine models, including top-loading, semi-automatic, and front-loading models, are covered by our repair services. Our skilled specialists offer doorstep repair services to ensure timely and efficient repairs for your Samsung washing machine.
LG Washing Machine Repair Service
Being one of the most well-known and famous washing machine manufacturers in India, LG has developed a huge reputation for quality. Millions of consumers nationwide rely on LG appliances for their great performance and dependability. Even the most delicate textiles may be cleaned thoroughly and delicately with our washers' built-in delicate fabric wash cycles. Also, our professionals are available to offer top-notch support and help, backed by years of industry experience, should you ever need repair services.
IFB Washing Machine Repair Service
Quickfixs are the best option for maintaining and servicing your IFB washing machine. Although they do not have all the cutting-edge features of other brands, IFB washers are nevertheless dependable and durable. From top-loading and front-loading designs to semi-automatic and fully automatic models, our qualified technicians are trained to repair any problems with IFB Washing Machine Repair. You can rely on Quickfixs to offer you high-caliber repair services for any of your IFB home appliances, including washers.
Whirlpool Washing Machine Repair Service
Quickfixs provides exceptional washing machine repair services for all Whirlpool models in Kondhwa. Our quickfixs technicians are trained to identify and fix any issues with your washing machine, ensuring optimal performance and longevity. 
Godrej Washing Machine Repair Service
With Godrej washing machines, you can say goodbye to the monotony of laundry. If you need assistance with your appliance, our technicians are always available to assist you. They have the necessary skills and experience to resolve any problem and ensure that your washing machine performs optimally. What's more, the best part? Our services are reasonably priced
Bosch Washing Machine Repair Service
Bosch is a renowned producer of laundry appliances, and Quickfixs is a reputable company offering washing machine repair services. Your Bosch machine can be repaired by our team of professionals, who provide quick service and excellent washer repairs. In addition, as we're committed to offering the best service possible, we'll advise having your washing machine repaired if you're looking for the top services.
Haier Washing Machine Repair Service
Home appliance manufacturer Haier has a long history and a solid reputation for making excellent washing machines. The website of Quickfixs is the best resource for assistance with any Haier appliance problems. Your washing machine will be quickly repaired by our skilled and knowledgeable specialists.
Panasonic Washing Machine Repair Service
Panasonic offers a wide variety of washing patterns to meet all of your laundry demands. In the event that your washing machine develops a problem, our knowledgeable specialists are ready to provide timely and effective repair services right at your doorstep. 
Common Problems and Repairing Services For Different Washing Machines.
Quickfixs are the solution for washing machine problems! Our skilled experts are prepared to address any issue with washing machines, including leaks, issues with the water filling, and stuck doors. For the quickest and most effective washing machine repair service, get in touch with us.
Leaking
Don't worry if your washing machine leaks; our experts can swiftly locate the problem and resolve it, whether it's due to a damaged drain pump, a loose drain line, or a worn-out tub-to-pump hose. We're to provide the best leak-related solutions, and if you lodge a complaint, we'll make every effort to address it promptly.
Water Not Filling
Don't let your daily schedule be disrupted if you're having difficulties getting your washing machine to fill up with water. Call our team of professionals, and we'll send one of our talented technicians right away to identify and resolve the problem. You can anticipate a stress-free washing experience in no time with our dependable and prompt service. 
Doors Not Opening
Your daily routine may be hampered by a stuck washing machine door. But don't worry, our qualified specialists can assist you in getting it working again. For all forms of washing machine door issues, including interlock failures, latch problems, and more, we provide reasonable and dependable repair services. For a fast and effective repair service, get in touch with us today.
Properly maintaining your washing machine is essential for preventing expensive repairs. Performing regular maintenance tasks like cleaning the machine, checking hoses and connections for leaks or damages, and ensuring the machine is level and balanced can help you avoid problems. Overloading the machine or using too much detergent can cause damage to the motor and other components, resulting in costly repairs. Replacing worn-out components such as belts and hoses on a regular basis can also help prevent future issues. 
Frequently Asked Questions