CCTV Installation & Repair services in Pimple Saudagar
We offer Washing Machine services in many areas in Pune and Pimpri-Chinchwad.
All CCTV Installation Services
Explore Services of Other Home Appliances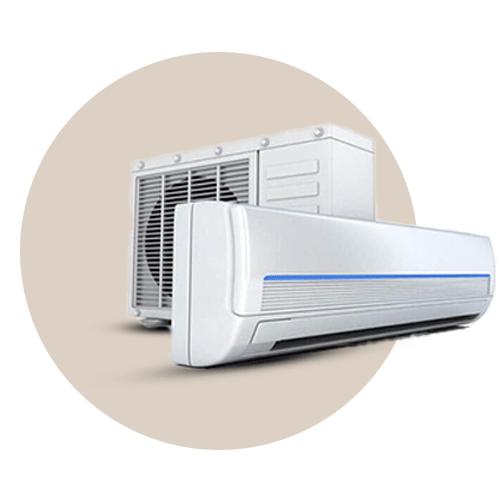 AC Services
Get all AC Services in Pune at Best Prices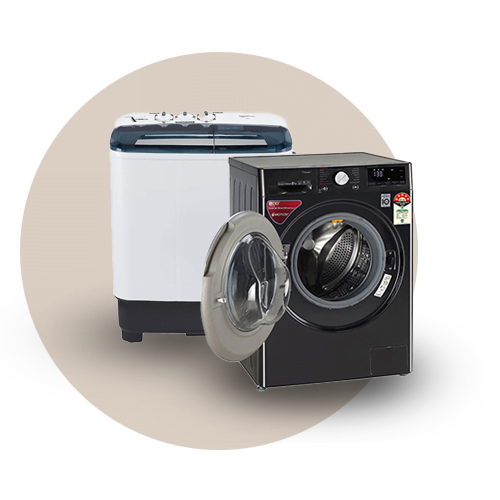 Washing Machine Services
Get all Washing Machine Services at Pune in Best Prices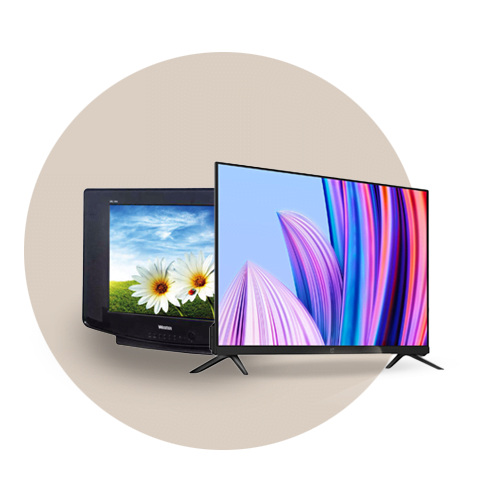 TV Services
Get all TV Services in Pune at Best Prices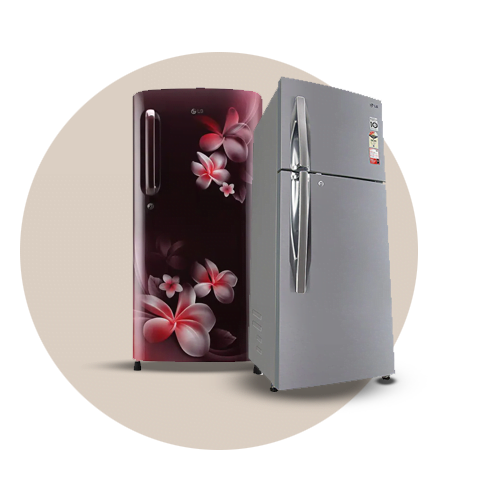 Refrigerator Services
Get all Refrigerator Services in Pune at Best Prices
Why choose Quickfixs CCTV Installation and Repair Services in Pimple Saudagar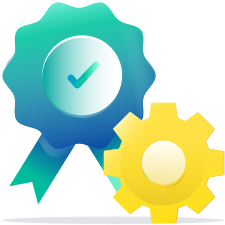 Qualified Engineers
In-house engineers with 10+ years of experience
High-Quality CCTV Installation and Repairs
90-day warranty on spare parts & 30-day warranty on service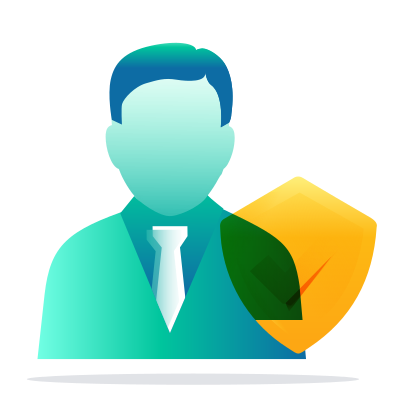 Domain Expertise
Trusted by 100+ Customers
Secure Your Home or Business with Our Professional CCTV Services in Pimple Saudagar



CCTV Installation and Repair Services in Pimple Saudagar
Quickfixs is a reputable service provider in  Pimple Saudagar that provides affordable installation and repair services for CCTV cameras. These systems use cameras to send signals to a specific location, where the footage is viewed on a limited number of monitors to monitor a designated area. Advanced features such as high-resolution coloured images, image zooming, and object tracking are available on modern CCTV displays.
Quickfixs employs skilled technicians who can install or repair cameras quickly and efficiently at your convenience. Choosing a dependable technician is crucial to ensure your CCTV system operates smoothly, and Quickfixs guarantees swift service with technicians ready to arrive at your location within minutes.
For individuals in  Pimple Saudagar searching for a reliable and cost-effective CCTV installation and repair service provider, Quickfixs offers exceptional solutions. Our skilled technicians deliver exceptional installation and repair services to ensure that your security system is promptly restored. We offer doorstep services, and you can schedule an appointment with us for camera installation or repair services.
Quickfixs is preferred for all your CCTV installation and repair requirements in  Pimple Saudagar. Contact us today to benefit from our professional and affordable services. We recognise that CCTV camera installation and repair can be a challenging task, but with our proficient technicians and exceptional service, you can trust us to get the job done efficiently and effectively. Our rates are reasonable, and we guarantee timely and reliable service, making us the ideal choice for your CCTV installation and repair needs.
We Install CCTV brands like Hikvision, Dahua, Poe, IP, Vivotek, etc.
With a team of highly skilled engineers, Quickfixs can install and repair any type of camera, irrespective of its brand or model. We are committed to providing efficient solutions and offer our services with complete confidence. Our installation services cover a wide range of well-known brands, such as Hikvision, Dahua, Poe, IP, Vivotek, and others. Our extensive knowledge and experience make us the preferred option for all your camera installation and repair needs.
Hikvision
When it comes to installing and repairing Hikvision cameras in  Pimple Saudagar, Quickfixs is the go-to service provider, with a team of proficient technicians delivering exceptional solutions. Hikvision cameras are widely recognised for their superior quality and advanced features, making them a preferred choice for both residential and commercial purposes. Quickfixs guarantees top-notch installation and repair services for Hikvision cameras, ensuring that your security system is always dependable and efficient.
Dahua
Quickfixs understands the significance of having reliable security cameras and offers the services of proficient technicians for the installation and repair of Dahua cameras. We understand that Dahua is a globally recognised provider of security cameras and related products, and we provide reasonably priced repair services that are particularly beneficial for Dahua cameras.
Poe
When it comes to CCTV installation services, Quickfixs is the best choice because of our skilled technicians' ability to install PoE cameras. PoE cameras use a single cable for both power and data transmission, making the installation process much more straightforward and less intrusive than traditional hardwired cameras. Despite this ease of installation, PoE cameras are just as reliable and effective at providing high-quality surveillance.
IP
Quickfixs takes pride in having a team of experts who are well-equipped to flawlessly install IP cameras, which transmit control and image data continuously over an IP network. In addition to IP cameras, they are also adept at installing CCTV cameras and completing the installation within the designated timeframe.
Vivotek
For superior Vivotek camera installation services in  Pimple Saudagar, Quickfixs is the go-to service provider with expert technicians who deliver exceptional solutions for residential, commercial, or government settings. Vivotek cameras are renowned for their innovative features and superior quality, making them the ideal choice for video surveillance. Quickfixs guarantees top-notch installation services for Vivotek cameras, ensuring that your security system is always reliable and efficient.
Common Problems And CCTV Installation services
There are several factors that can impact the functionality of CCTV cameras, including power disruptions, connectivity problems (wired or wireless), defective LED lights or night vision, and failures in the recording.
The Camera is not recording
At Quickfixs, we understand the importance of dependable CCTV systems for effective surveillance and security. To ensure uninterrupted recording, we offer a reliable repair service that resolves hard disk-related issues that may cause recording failures. Our team of experts is well-equipped to identify and fix problems with CCTV digital video recorders, providing affordable solutions to ensure your system functions optimally.
Losing a wireless connection or no connection to IP
At Quickfixs, we understand the importance of uninterrupted internet access, and we offer expert and cost-effective solutions to address weak wifi connections or slow internet plans. Our proficient technicians have the necessary expertise to resolve such issues promptly, ensuring that your daily routine is hassle-free.
The camera has lost power and is no longer operational
Quickfixs is committed to providing trustworthy and cost-effective CCTV repair services, as evidenced by its transparent pricing system. Their skilled technicians can address any issue without any hidden costs or additional fees, ensuring that you get value for your money.
Flickering CCTV video
Flickering in your CCTV video causing issues? Quickfixs has got you covered. Our experienced technicians can identify the problem and offer reliable solutions to ensure a stable and clear video feed.
CCTV Camera not working at night
Safety and security are our top priorities at Quickfixs, and we have a team of experienced technicians dedicated to identifying and resolving issues with CCTV systems. Our cost-effective and personalised solutions ensure that your security needs are met.
Faulty hard drives and recorders
Quickfixs is committed to providing excellent CCTV repair services that prioritise the safety and security of its clients. Their expert technicians can diagnose and address various issues that can affect system performance, including software errors, connectivity problems, memory malfunctions, and USB stick corruption. They offer customised solutions tailored to meet the specific requirements of their clients, ensuring that their security systems function optimally.
Horizontal lines on CCTV video
Quickfixs' top priority is safety and security, and they provide exceptional CCTV repair services to meet the needs of their clients. Their experienced technicians specialise in resolving horizontal lines in video recordings caused by electrical interference from direct light sources. They offer customised solutions, such as adjusting camera angles, reducing light, or installing dome cameras with a dark shell to ensure clear and high-quality video recordings, enhancing security and surveillance efforts.
Despite advancements in CCTV camera technology, issues that can impact camera functionality continue to exist. These problems are not exclusive to a particular camera brand or type and can occur in any CCTV system. Common problems include voltage fluctuations, drops, and faulty wiring that can hinder camera performance. Additionally, changes in weather conditions, dust and spider webs, and incorrect lighting or shading can also negatively impact the functionality of CCTV cameras.
Frequently Asked Questions