Air Conditioner Repair Services In Rahatani
We offer Air Conditioner repair services in many areas in Pune and Pimpri-Chinchwad.
All Air Conditioner Repair Services
Explore Services of Other Home Appliances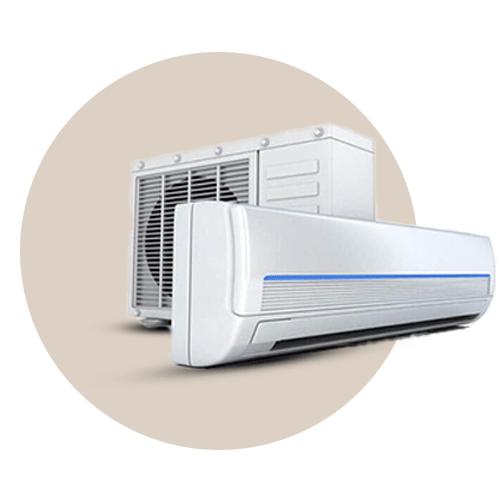 AC Repair Services
Get all AC Repair Services in Pune at the Best Prices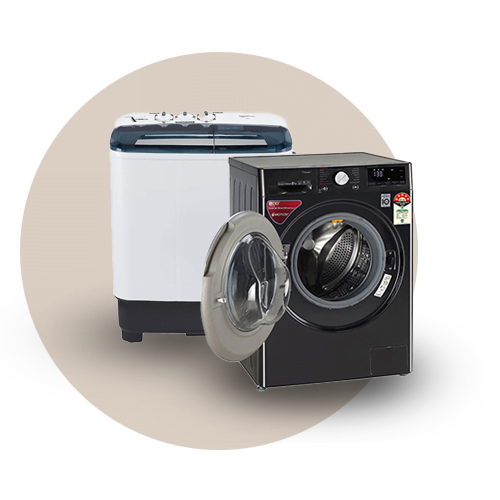 Washing Machine Repair Services
Get all Washing Machine Repair Services in Pune at the Best Prices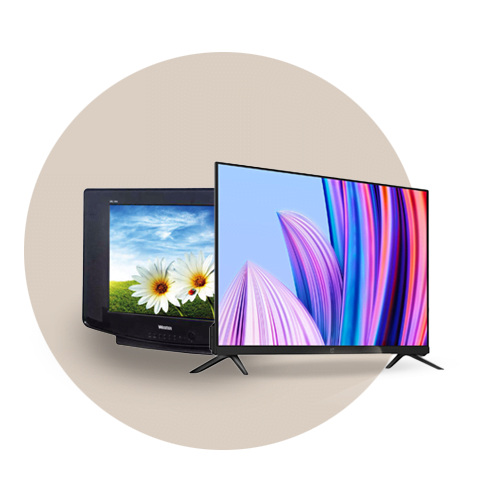 TV Repair Services
Get all TV Repair Services in Pune at the Best Prices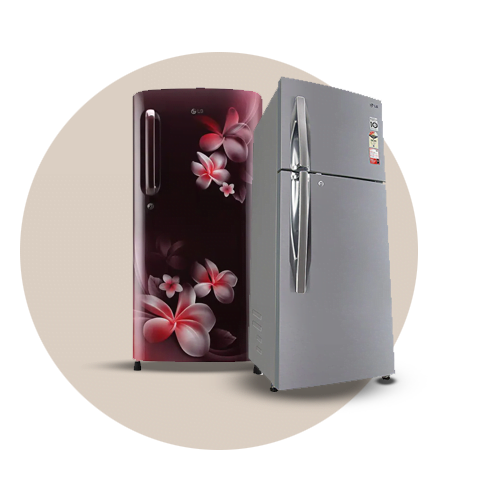 Refrigerator Repair Services
Get all Refrigerator Repair Services in Pune at the Best Prices
Why choose Quickfixs AC Repair Services in Rahatani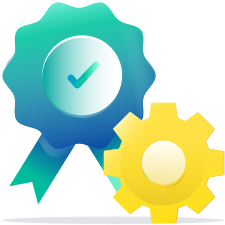 Qualified Engineers
In-house engineers with 10+ years of experience
High-Quality Air conditioner Repair Services
90-day warranty on spare parts & 30-day warranty on service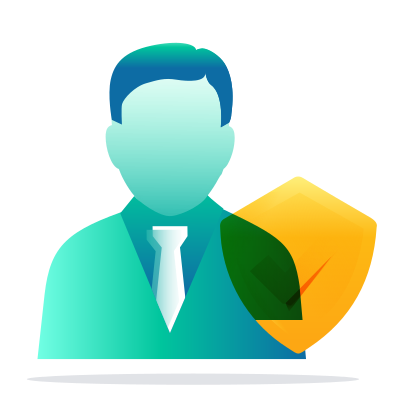 Domain Expertise
Trusted by 100+ Customers
List of AC repair services with price
AC Repair Services Features and Description with Service Charges
AC Repair Services Features with Service Charges
AC Not Working Properly? Get in Touch with Our Rahatani-based Repair Experts
Services for Air Conditioner Repair in Rahatani
Air conditioners have become a must-have for households in modern India due to the hot and dry climate, catering to both the middle and upper classes. People prefer air conditioners over fans and coolers during the scorching summer months. This has led to an increase in demand for affordable options from various AC brands.
To ensure that air conditioners work optimally, it is crucial to get regular servicing of both split and window air conditioners. Our AC specialists in Rahatani are skilled and experienced in installing and repairing air conditioners while following maintenance requirements. We prioritise trustworthy technicians as they are crucial to delivering reliable and efficient AC servicing. As a reputable AC repair service provider in Rahatani, our top priority is to provide expert and dependable AC servicing that meets our valued customers' needs, ensuring superior performance and complete satisfaction. Get in touch with us today for expert AC servicing in Rahatani!
In India, Air Conditioners have been an important component of a modern houses. It has been a vital aspect for both middle-class and higher-class people. Fans and Coolers have been no longer vital aspects for middle-class people in summer. India is turning into a passionate user of air conditioners due to the dry heat in the country, which is getting worse with the passing of time. Many AC brands in India provide a wide range of options at the least cost. Split Air Conditioner and Windows Air Conditioner both needs servicing at a specific period of time. Our AC specialist can Install and Repair an AC. Our specialists have experience in repairing Air conditioners at a specified time. Getting AC servicing from a trusted technician is also an important aspect, we are a trusted repair service provider in Rahatani.
We offer AC repair services to brands like Voltas, Samsung, Daikin, LG, Whirlpool, etc.
We offer AC repair services to brands like Voltas, Samsung, Daikin, LG, Whirlpool, Videocon, Bluestar, Hitachi, and Haier, etc.
LG AC Repair Services
LG has been a leading Air Conditioner company in India. LG air conditioners are well known for their energy efficiency, innovative features, and elegant design. Our experts provide the best LG ac servicing at the best price and installation service at a specified time.
Samsung AC Repair Services
Samsung presents a long range of affordable Air Conditioners in India. Our AC operators have beneficial of repairing all issues with Air Conditioners at a given time. We bring forth air conditioning installation service to your doorstep.
Voltas AC Repair Services
Voltas is an Indian air conditioner company part of the Tata Group. The company provides a wide variety of air conditioners, from Windows AC to Split AC for small rooms to big spaces. We offer voltas ac servicing at a reasonable fare.
Daikin AC Repair Services
Daikin is one of the leading Air Conditioner brands in India. We offer Daikin ac repair services in Rahatani at an economical fare. We provide service on windows and split AC of Daikin by our professionals at a described time. We also provide Air conditioning Installation service on the same day.
Common problems and repair costs for different AC
Some of the common problems of Air conditioners are lack of cooling, unpleasant smell, compressors issue, water leakage, etc.
Lack of cooling:-
The cooling problem occurs due to irregular maintenance of the Air Conditioner, improper placement of the AC unit also leads to cooling issues, and dusty filter and condenser coils affect the performance of the aircon. A dirty filter can block airflow which reduces cooling performance in the area. We offer ac experts which can solve any issue regarding Air Conditioner at an affordable price. 
Unpleasant smell:-
An unpleasant smell occurs due to mildew which is the most common reason for coming unpleasant smell from the conditioner. If your ac smells bad then molds or fungus are growing around the AC unit, it is most common in humid temperature conditions. To solve this issue our experts provide the best service at a particular time provided and at a reasonable price. Home air conditioning installation is also available by our experts. 
Compressor issues:-
Compressor issues of Air conditioners occur due to electrical breakdown, blockage of condenser coils occurs due to lack of maintenance of AC and overheating of the compressor also leads to compressor issues, dirt, and debris associated with the AC unit. All these main issues of the compressor can be solved by our expert technician. Our all technicians have great experience in their respective fields. 
Sensor Problems:-
The thermostat sensor is a crucial component of any air conditioning system as it measures the temperature in the room and signals the AC unit to turn on or off based on the desired temperature setting. However, if the sensor is in the optimal position, it can prevent the AC unit from operating efficiently or irregularly.
Drainage Problems:-
Proper maintenance of the condensate drain is essential to achieve optimal performance of air conditioning systems during high humidity periods. Adequate drainage and unobstructed flow prevent water accumulation and potential damage to the unit. Appropriate levelling of room air conditioners is crucial to prevent drainage issues that can cause water accumulation or suboptimal operation.
Refrigerant Leaks:-
Fixing low refrigerant levels in an air conditioning system caused by undercharging or leaks requires more than adding more refrigerant. A qualified technician must identify and repair any leaks, verify the repairs, and charge the system with the correct amount of refrigerant as per the manufacturer's specifications to ensure optimal performance and efficiency.
Electric Control Failure:-
The compressor and fan controls of air conditioning units, particularly those that are oversized and cycle frequently, can experience wear and tear, as can wires and terminals, which can corrode and negatively affect performance. To ensure optimal performance, it's crucial to schedule a professional service call that includes a thorough inspection of electrical connections and contacts.
Inadequate Maintenance:-
Air conditioning filters and coils that are not properly cleaned and maintained can cause the system to perform poorly, leading to reduced cooling efficiency, increased energy consumption, and the possibility of system failures that may require costly repairs or replacements. Dirty air conditioning filters and coils can cause many problems, affecting the efficiency of your air conditioning system and the air quality in your home. A dirty filter can restrict the air flow, causing the unit to work harder to cool the room, leading to increased energy consumption and higher electricity bills. Over time, this increased strain on the system can cause it to break down, requiring expensive repairs or even replacement.
Air conditioners are essential for households, catering to middle-class and upper-class families as a cooling solution to the increasing dry heat. To ensure optimal performance, it's essential to remember that regular servicing is required for both window and split air conditioners, with many Indian brands providing budget-friendly options. If you are experiencing any issues with your air conditioning system or would like to schedule routine maintenance, contact us today to schedule an appointment. We are committed to providing the highest quality AC repair services to ensure your home remains cool and comfortable during the hot summer months.
Frequently Asked Questions